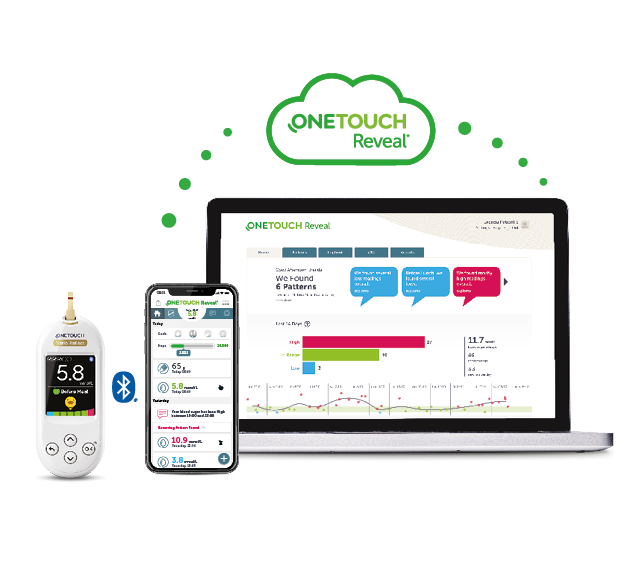 OneTouch Reveal® mobile and web apps
Together, the OneTouch Verio Reflect® meter and the OneTouch Reveal® app help you manage your blood sugar

Automatic notifications 
The OneTouch Reveal® mobile app automatically notifies you of repeated highs or lows so you can take action to avoid them in the future.

Blue, green and red
The OneTouch Reveal® app with ColourSure® technology automatically organizes your blood sugar results in a colour-coded logbook and dashboards that link with your logged food, insulin and activity.

Syncs seamlessly
Works together with your OneTouch Verio Reflect® meter so you have the information you need, when you need it.
Share data
See and share your progress with your family, friends, or trusted care network.

Insulin Mentor™ feature
Calculates the recommended mealtime insulin dose for you, taking into account your recent blood sugar result, carb values, and any insulin that may still be active in your body.

And a lot more!
A1c comparator* with last 90 days blood sugar results average, set personalized goals for number of daily blood glucose tests, steps walked, carbs and activity, set reminders to test your blood sugar and take your insulin.